October - Self-Regulation
Starting April 2021 and lasting for one year, each month the Scappoose Public Library will spotlight a new social-emotional skill for early learners. From empathy to responsibility to resiliency, we'll focus on some most important skills for your little one to practice. We'll have books to read together, activities for kids to explore, and information for parents. Thank you to the NW Early Learning Hub for a generous grant which will help fund this endeavor! In October we're learning about Self-Regulation.
October is about Self-Regulation

Books about Self-Regulation
A World of Mindfulness

by Erin Alladin

Bee Still

by Frank J. Sileo

Berta's Boxes

by Dario Alvisi

Big Feelings

by Alexandra Penfold

Bunny Breaths

by Kira Willey

David Gets in Trouble

by David Shannon

Elmo is Mindful

by Joe Mathieu

¡

Estoy Muy Enfadado!

by Begoña Ibarrola

Fergal and the Bad Temper

by Robert Starling

I Really Want the Cake

by Simon Philip

It's Great to Keep Calm

by Jordan Collins

It's Not My Fault

by Jory John

Peaceful Like a Panda

by Kira Willey

Sit With Me

by Carolyn Kanjuro

Step Back from Frustration

by Gill Hasson

Thank You Mind

by Jennifer Cohen Harper

Waiting Is Not Forever

by Elizabeth Verdick

We Listen To Our Bodies

by Lydia Bowers

When Miles Got Mad

by Abbie Schiller & Samantha Kurtzman-Counter
Activity: Deep Breathing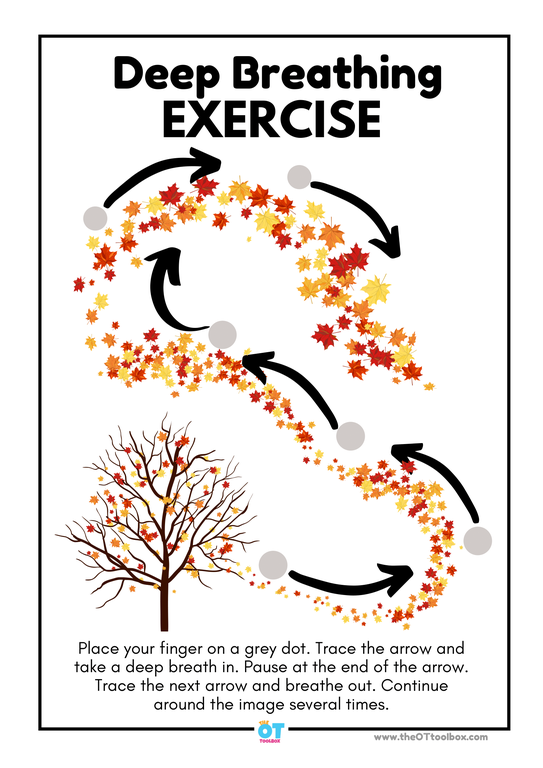 Engage with your child about Self-Regulation
Help children develop a toolbox of coping strategies to use when dysregulated. Learn to stop in the moment - stay calm and think - and not act on their big emotions.

Mental break

(book, music, coloring, creativity, hobbies, games, movies)

Physical break

(dance, sports, walk, stretch)

Spiritual break

(yoga, meditation, mantra)

Sensory experience

(sound, taste, touch, movement)

Grounding activity

(deep breathing, slow counting, visual imagery)

Positive self-talk

(affirmations)

Social support

(ask for help, connect with a friend/ parent)

Ensure that children's resource pool for regulation is regularly replenished.

Sleep, a balanced diet, and regular exercise are essential.

Help children plan for activities they enjoy and in which they do well.