December - Communication
Starting April 2021 and lasting for one year, each month the Scappoose Public Library will spotlight a new social-emotional skill for early learners. From empathy to responsibility to resiliency, we'll focus on some most important skills for your little one to practice. We'll have books to read together, activities for kids to explore, and information for parents. Thank you to the NW Early Learning Hub for a generous grant which will help fund this endeavor! December is about Communication.
December is about Communication.

Books about Communication
Baby's First Kind Words

by Hsinping Pan

Baby's First Words/Mis Primas Palabras

by Christiane Engel

Duck!

by Meg McKinlay

Gnome

by Fred Blunt

Hannah Sparkles

by Robin Mellom

Lacy

Walker, Nonstop Talker

by Christianne Jones

Listen

Buddy

by Helen Lester

Listen Like an Elephant

by Kira Willey

Little Elephant Listens

by Michael Dahl

Magic Little Words

by Angéle Delaunois

Margot and the Moon Landing

by A.C. Fitzpartick and Erica Medina

Nita's Day: More Signs for Babies and Parents

by Kathy MacMillan

No Quiero Estar in Silencio!

by Laura Ellen Anderson

Please, Mr. Panda

by Steve Antony

Quiet Please, Owen McPhee

by Trudy Ludwig

Rude Cakes

by Rowboat Watkins

We Disagree

by Bethanie Deeney Murguia

The Word Collector

by Peter H. Reynolds

Words Are Not for Hurting/ Las Palabras No Son para Listimar

by Elizabeth Verdick

Yes, I Can Listen!

by Steve Metzger
Activity: Listen and Color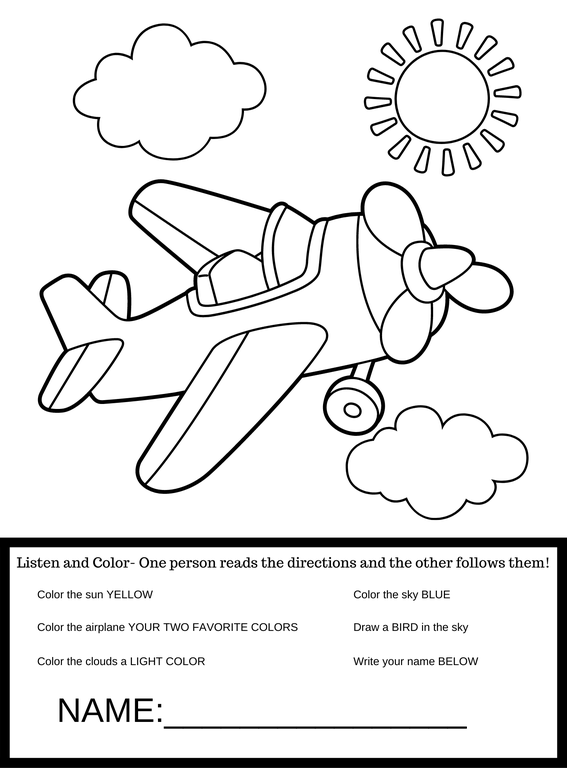 Engage with your child about Communicating
Model good listening to your child by actively listening to what your child has to say.

Whenever you can, give your full attention to what your child is saying.

Repeat back part of what your child says to confirm your understanding.

Engage your child by asking follow up questions.

Spending time reading with your child helps enforce strong communication skills.

Books help build vocabulary, reinforce effective communication, and benefit overall language development.

They can also help a child learn empathy, which is an important component of communication.
Be mindful when communicating with your child.

Be clear about when something is a request and when something is an instruction.

Use clear language for an instruction, instead of asking if a child would like to help clean up the toys, say something like "I need your help picking up the toys on the floor before we can play with other toys."