News & Events
_________________

____________________________________________
Are you interested in making a difference at your library? 


Join the Library District Board

!
The Scappoose Public Library District is seeking interested individuals to fill a vacant Director Position on the Library District Board until June 30, 2017.
There will be an election in May 2017 to fill the remainder of the full term, which will end June 30, 2018. 
Applicants must reside within the boundaries of the Library District and be able to attend Board Meetings. 
Regular business meetings are held on the third Thursday of each month, beginning at 7:00 p.m. 
Completed applications should be returned to the library. 
All applications will be reviewed by the Library Board and selected applicants will be invited to interview for the position.
 To download the application, click here.
If you have questions, please email Dan White at dwhite@scappoosepubliclibrary.org or call 503.543.7123.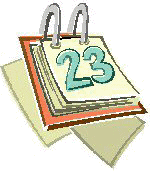 for storytimes, book discussions, craft programs, and more!